Having any of the Following Problems?  We Can Help You Fix Them!
Rates Too High – Believe it or not, there are insurance companies whose rates are up to 40% higher than others.  If you're an auto service, contractor (we have THE BEST PROGRAMS for contractors), limousine service, local trucker or manufacturer, we can offer you low rates.               
Have Poor Loss Experience Causing Your Rates To Skyrocket or Company To Cancel Coverage – This is where we excel.  We can find you a new company at the best possible rates.  Many companies have come to us for help.  If this is your problem, let us help you fix it.
Sick of Time Consuming, Interrogational Audits  – Depending on your state and plan, we may be able to get you away from annual audits.  Some of our companies offer simplified audits.  They just check a few things then leave you alone.
With a State or Assigned Risk Plan – Do you have employees working out of state weeks at a time?  For example, are you a New York contractor who has employees working in New Jersey or Connecticut for weeks at a time?  If so, you may be exposed to a "financially knock you out of business" problem.
Dislike Your Agent – There are agents that are order takers.  Most know so little they are dangerous to ones financial wealth.  They allow mistakes which cost thousands, tens of thousands of dollars.  On the other hand, there are specialists, like our company, that know the rules and use them to your advantage.   Go to our website by clicking the green button below and read what people think of us.  We believe we are one of the best specialists in the tri-state area.
Worker's Compensation Through a Payroll Company – Unhappy with their fees, workers' compensation rates or service?  We offer FANTASTIC options!
Feel Like You've Been Overcharged for The Past Seven Years – We have a program that will review your policies going back seven (7) years and if we find mistakes, get you refunds from your past carriers.  This service is offered on a contingency fee basis and requires you to sign just thee documents then we do the rest.  Interested?  You should be because it's a WIN situation for YOU!  
Unhappy With Your Workers' Compensation Company or Agent – Quite a few companies provide lousy service.  Can't get someone on the phone when you need to?  Have to wait hours or days for a certificate of insurance?  They charge ridiculous fees of $500 to $5,000 or 10% of your premium  Your employees receive collection notices from providers because their medical bills are not being paid.  None of this happens when you are insured with us.
Payrolls Being Misclassified – We've watched hundreds of business owners (contractors especially) be overcharged because their payrolls were misclassified.  Payrolls end up in the wrong class codes.  Special credits and payroll considerations have not been applied.  Fictitious payrolls have been created.  There are seven mistakes we can think of that are common occurrences.  Why pay an insurance company thousands, tens of thousand more than you have to?  We help eliminate these problems for you.
Paying a Monthly Fixed Premium – The state of our economy is very precarious now.  With some of our plans, you pay based on the past month's payroll.  If you have no payroll you have no workers compensation payment.  We have plans where the premium varies based on how business is.
Paying a 25% Renewal Deposit – We have plans where there are NO renewal deposits.
BGES Group's office, located in Larchmont, NY is a full service insurance agency offering, Property, Liability, Umbrella Liability, Business Auto, Bid & Performance Bonds, Inland Marine, Worker's Compensation, New York State Disability, Group Health, Life insurance, Personal lines and Identity Theft.
BGES Group are Worker's Compensation Specialists for the States of New York, New Jersey and Connecticut – Issues we address: 1) Lowering pricing – we have specialty programs that can save you up to 40%; 2) Finding a new company; 3) Being cancelled or non renewed; 4) Audit disputes; 5) Company creating fictitious payroll at audit time; 6) Lowering high experience modifications factors; 7) Misclassification of payrolls; 8) Lowering or eliminating renewal deposits;   9) Getting coverage when you've been without for a few months; 10) Covering multiple states under one policy; 11) Eliminating 10% service or policy fees; 12) Timely issuance of certificates; 13) Always being able to get someone on the phone or by email when you need to.

  Special Contractor Insurance Programs (NY, NJ, CT) – We we have 50+ insurance companies to market your general liability, umbrella liability, business auto, workers compensation, bid & performance bonds and group health coverages.  We help contractors set up proper risk transfer mechanisms.  If you're a contractor we offer extensive information about insurance markets, coverages, risk transfer mechanisms, subcontractor screening, ways to lower your insurance costs that lower them.

Contractors Make More Sales – Close more sales with easy, affordable financing options for your customers.  Everything can be done from your phone.  Thirteen banks to get financing from.  No hidden fees. Click here to learn more.
Identity Theft – Over the past year hundreds of thousands of people have had to deal with identity theft.  This has become such a huge problem so we now offer Identity Theft Protection. We heard stories of kids going for car loans and learning they owe $200,000+ to companies they never heard of.  Under our program you can protect yourself, spouse and children.  Anyone you know can purchase this protection though our plan!  Click here to learn more or sign up.
Need Help Getting More Customers?  Want To Be a Part of a Multi Million Dollar Business Opportunity?   To learn more click here.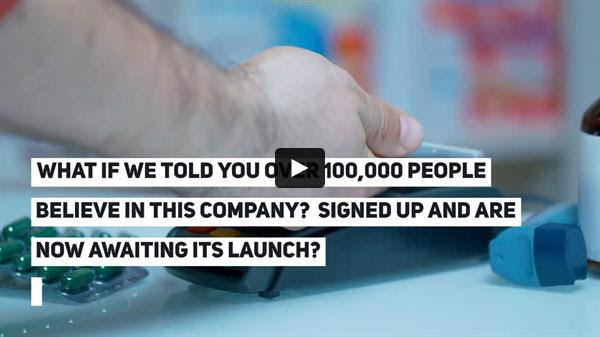 If you would like to speak with us call Gary Wallach at 914-806-5853 or click here to email or click here to visit our website.
Company: BGES Group, 216A Larchmont Acres West, Larchmont, NY 10538
e-mail: bgesgroup@gmail.com
website: http://www.bgesgroup.com
© – Copyright – 2020 – BGES Group